Parents and active toddlers have loved our Woolbabe Sleeping Suits since they launched. Ideal for active sleepers and toddlers who are moving to a big bed, but who can't keep blankets on, Woolbabe Sleeping Suits are safe and warm.
And now, following customer feedback, we've made some improvements! The Duvet Weight Pine Stars and Orchid Wildflower Sleeping Suits are the first of the duvet sleeping suits to have arrived with the new fit. Moving forward, all our Duvet Sleeping Suits will have the adjusted fit.
We've made the following improvements:
- The crotch is higher, making it easier for kids to move about
- The fit is wider through the bottom, hips and thighs. This is a great change for cloth nappy bottoms, babes with chunkier thighs and to generally make the fit more comfortable.
- Changes have also been made to align the fit of the duvet weight and 3-seasons sleeping suits so you don't need to upsize or downsize between the different weights. The fits are now much more similar for each size.
The fit is the only thing to change, the construction and styling details remain the same. It's the same Duvet Weight Sleeping Suit you love, with a new and improved fit. Check which fit is right for your child with the detailed measurements and guide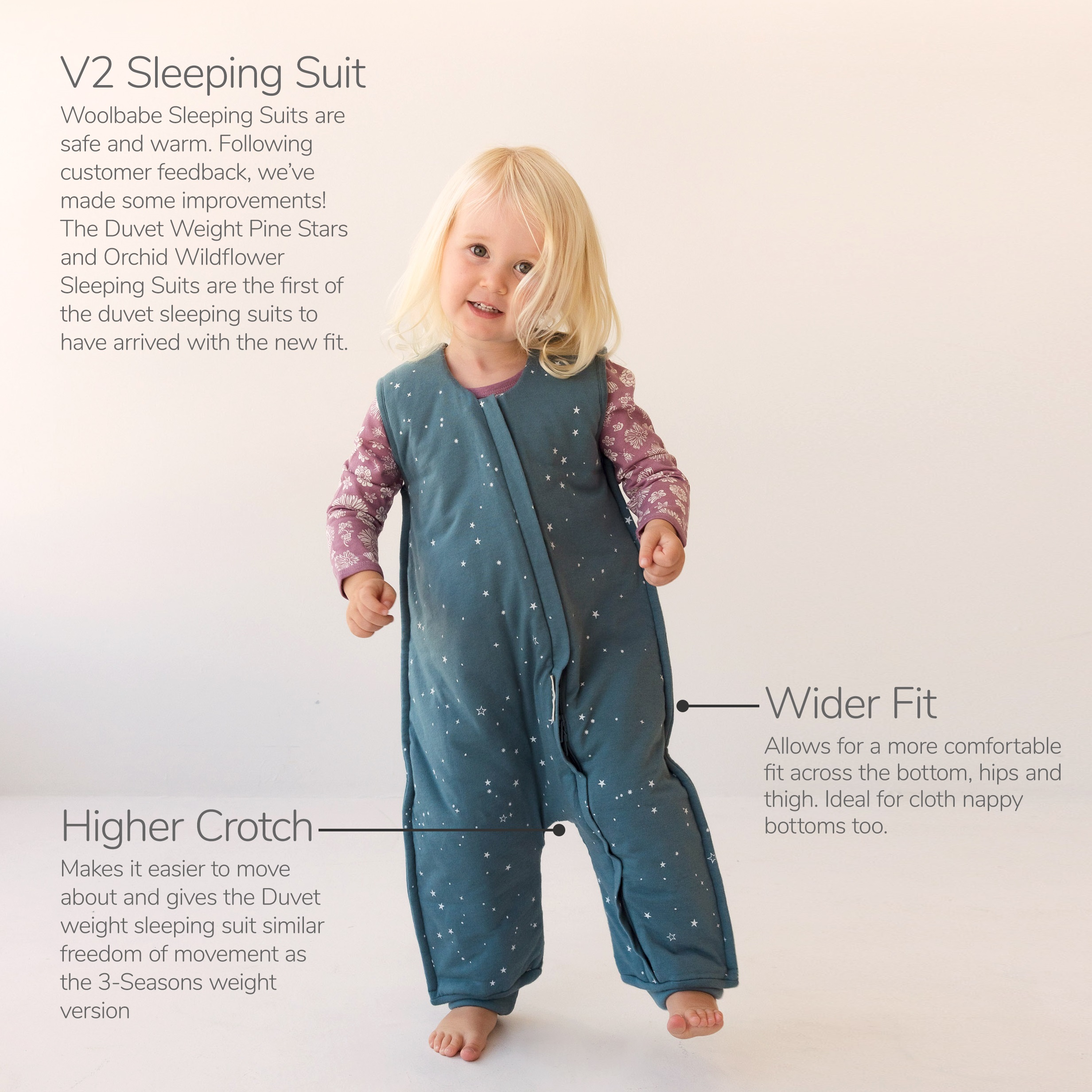 Size Guide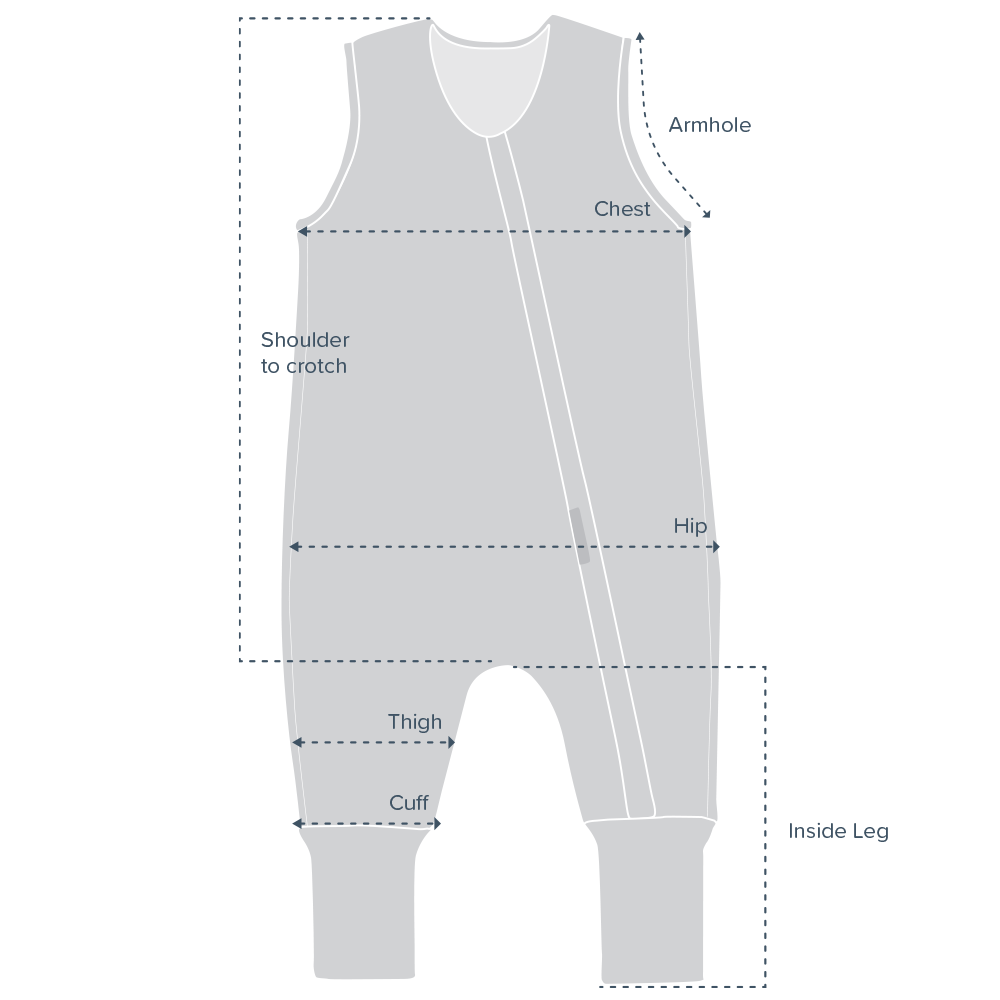 | | | | | | | | | |
| --- | --- | --- | --- | --- | --- | --- | --- | --- |
| Size | Shoulder to crotch | Chest | Armhole | Hip | Thigh | Cuff | Inside leg | Suitability |
| 6-12 months | 51cm | 64cm | 32cm | 76cm | 40cm | 26cm | 24cm | Weight 8-10kg, Height 76cm |
| 1 year | 55cm | 68cm | 34cm | 80cm | 42cm | 28cm | 27cm | Weight 10-12kg, Height 84cm |
| 2 years | 58cm | 72cm | 36cm | 84cm | 44cm | 30cm | 31cm | Weight 12-15kg, Height 92cm |
| 3 years | 61cm | 76cm | 38cm | 88cm | 46cm | 32cm | 35cm | Weight 15-17kg, Height 100cm |
| 4 years | 64cm | 78cm | 40cm | 90cm | 48cm | 34cm | 39cm | Weight 17-18kg, Height 108cm |
| 5 years | 67cm | 80cm | 42cm | 92cm | 50cm | 36cm | 43cm | Weight 19-20kg, Height 115cm |